Enjoy your stay at one of the best hotels of Tampere that leaves no stone unturned to offer you well-furnished accommodation facilities along with all the worldly comforts that surely makes your stay a pleasant experience that you surely cherish. When staying at Mango Hotel just don't worry about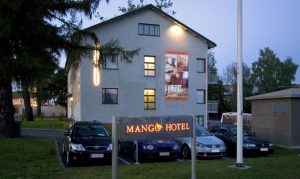 parking hassles. We understand that parking is one of the crucial issues of our times and thus we offer plenty of space for parking in the vicinity of hotel including the space for buses so you feel comfortable and enjoy your vacations.
Parking costs are not included at all in the costs and therefore the customers who do not use the facility are not charged at all. So don't miss the chance, book a wonderful vacation in Tampere and enjoy your stay at our affordable Mango Hotel that offers facilities that suits it's every visitor no matter what time of the season it may be.